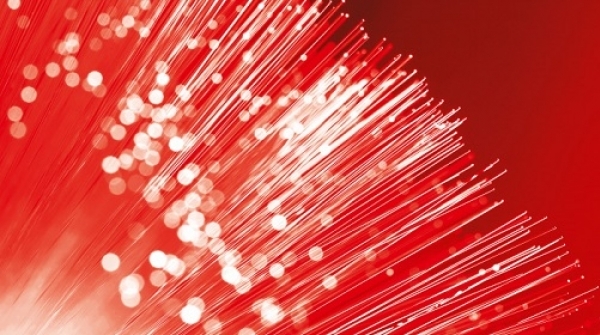 With 125 000 additional homes and business premises eligible for fiber connections in October, SFR now exceeds 9 million fiber connections throughout France
896 more municipalities covered by 4G
Fiber: 125,000 new connections in 56 municipalities
In October 2016, 125,000 new homes and business premises were made eligible for fiber connections in 56 municipalities across France. Fourteen of these are new to the world of fiber, including Bruay-la-Buissière, Les Forges, Ville-di-Pietrabugno and Cormelles-le-Royal, while 42 benefited from extensions of their coverage, including Brive-la-Gaillarde, Floirac, Haubourdin, La Rochelle and Saint-Fons (see the full lists at the end of this release).
Since January 2016, SFR brought its fiber services to more than 220 new municipalities and now serves a total of more than 1,300 French cities. SFR is France's leading FTTH/FTTB provider with more than 9 million eligible connections(1) and – thanks to its massive investments – intends to stay ahead with its rollout plan to reach 22 million eligible connections in 2022.
According to regulator Arcep, SFR provides France's fastest hookup to the fiber network
In its latest report on the quality of the connection to fixed-line services(2), Arcep confirmed that SFR is the operator that connects customers to the fiber network in the shortest period of time. Indeed, SFR is number 1 according to five of the regulator's six criteria measuring the wait for a fiber connection(3). In addition, the report confirms once again the reliability of SFR's fiber network(3), which has the lowest failure rate measured beyond 30 days after the service's provision.
896 more municipalities covered by 4G
In October, with 896 more municipalities covered by 4G, including Thonon-les-Bains and Albertville, SFR kept on massively rolling out its superfast mobile broadband. SFR, the first operator to launch 4G in France, activated the greatest number of new 4G sites during the 3rd quarter, for the fourth consecutive time (source: ANFR). In the past year, SFR more than doubled its network of 4G base stations in France. Firmly committed to densifying its superfast broadband network, SFR will stay on track to cover 90% of France's population by the end of 2017.  
Eligibility to fiber, mobile coverage and details of the service offerings are available on sfr.fr.
Michel Paulin, SFR Telecom's CEO explained: "For almost a year now, we've published every month the exact map of our fixed and mobile superfast broadband coverage, which is expanding extremely fast. SFR is keeping its promises. We now have a fiber network reaching more than 9 million eligible connections in more than 1,300 French municipalities. In mobile, we lit up 4G in almost 900 new municipalities in October and carried out the largest deployment ever by an operator in France."
(1)Number of eligible households with fiber-optic or coaxial terminals, as applicable. 8.9 million eligible connections at the end of September 2016.
(2)Arcep's summary on the quality of access to fixed-line services: www.arcep.fr/uploads/tx_gspublication/QoS-acces-services-fixes-synth-avril2016.pdf 
(3)FTTB: Fiber-To-The-Building, also called FTTLA in this survey.
Fiber – October 2016
New municipalities covered by SFR's fiber network in October 2016: Arradon, Barcy, Bresles, Bruay-la-Buissière, Chavelot, Clichy-sous-Bois, Cormelles-le-Royal, Les Forges, Mélicocq, Montmacq, Pont-Sainte-Maxence, Pontpoint, Saint-Avé, Ville-di-Pietrabugno.
Municipalities where the fiber coverage has been extended in October 2016: Ajaccio, Alençon, Amiens, Annecy, Auxerre, Bayonne, Besançon, Biarritz, Brive-la-Gaillarde, Caen, Carcassonne, Cenon, Floirac, Fréjus, Gagny, Haubourdin, La Madeleine, La Rochelle, La Seyne-sur-Mer, Lanester, Laval, Le Bouscat, Le Havre, Lille, Loos, Lorient, Lyon, Marquette-lez-Lille, Marseille, Menton, Nice, Nîmes, Orléans, Paris, Puteaux, Reims, Saint-Fons, Strasbourg, Toulouse, Tourcoing, Vannes, Wattrelos.
4G – October 2016
The new municipalities of more than 5,000 inhabitants covered by SFR's 4G network in October 2016: Albertville, Argelès-sur-Mer, Audruicq, Bohain-en-Vermandois, Bons-en-Chablais, Boulay-Moselle, Canet-en-Roussillon, Cassis, Châteaubourg, Chauny, Creutzwald, Douvaine, Fleurance, Freyming-Merlebach, Gauchy, Hombourg-Haut, Ille-sur-Têt, Landerneau, Le Boulou, Lezoux, Magny-en-Vexin, Marck, Marnaz, Menucourt, Orvanne, Oye-Plage, Sallanches, Saint-Avold, Saint-Laurent-Blangy, Scionzier, Solliès-Pont, Tain-l'Hermitage, Thonon-les-Bains, Thuir, Thyez, Tournon-sur-Rhône.

Français