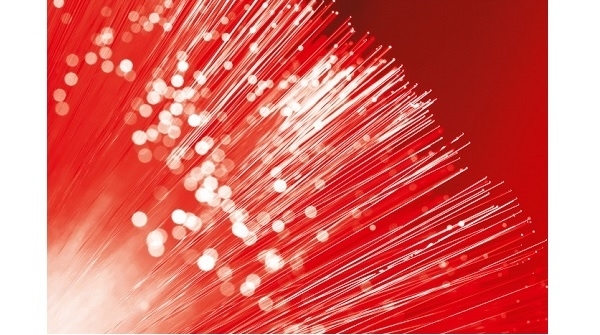 133,000 new homes and businesses eligible for fiber connections (1)
413 more municipalities covered by 4G/4G+
SFR, number 1 in 4G site activations for the 3rd consecutive quarter according to the National Frequencies Agency (ANFR)
Launch of Ultra-High-Speed mobile in Clermont-Ferrand
Fiber: 133,000 new connections in 47 municipalities
In June 2016, 133,000 new homes and business premises were made eligible for fiber connections in 47 municipalities across France. Thirteen of these are new to the world of fiber, including Cébazat, Hénin-Beaumont and Molsheim, while 34 benefited from extensions of their coverage, including Chalon-sur-Saône, Nice, Saint-Herblain and Tarbes (see the list at the end of this release).Since January 2016, SFR brought its fiber services to more than 120 new municipalities and now serves a total of more than 1,200 French cities.
France's leading FTTH/FTTB provider with more than 8.1 million eligible connections(1), SFR, thanks to its massive investments, intends to stay ahead with its rollout plan to reach 12 million eligible connections in 2017, 18 million in 2020 and 22 million in 2022. 
According to regulator Arcep, SFR provides France's fastest hookup to the fiber network
In its latest report on the quality of the connection to fixed-line services(2), Arcep confirmed that SFR is the operator that connects customers to the fiber network in the shortest period of time. Indeed, SFR is number 1 according to five of the regulator's six criteria measuring the wait for a fiber connection(3). In addition, the report confirms once again the reliability of SFR's fiber network(3), which has the least malfunctions after the 30 days following the service's provision.
413 more municipalities covered by 4G/4G+
France's first operator to launch 4G, SFR continues to extend its coverage across the country. According to the Observatoire 2G/3G/4G released on July 6th by ANFR(4), SFR remains the operator having activated the greatest number of new 4G sites, with 1,256 4G radio sites activated during the 2nd quarter of 2016. SFR continues to expand its coverage across the territory and deliver renewed performance. Indeed, SFR takes the lead in 4G site openings and records a production record for the third consecutive quarter.
In June, this acceleration of the deployment brought 4G to 400 new municipalities, including La Flèche, Sablé-sur-Sarthe, Saint-Paul-lès-Dax, Somain and Thiers. In addition to this increasingly tightly meshed 4G network, SFR further extended its 4G+ network with 13 new municipalities covered, including Couëron, Garges-lès-Gonesse, La Seyne-sur-Mer and Noisy-le-Sec (see lists at the end of this release). 
Launch of Ultra-High-Speed mobile in Clermont-Ferrand
After Brest and the ten stadiums of the Euro 2016 football championship, SFR reached a new, ambitious milestone by lighting up Ultra-High-Speed mobile in Clermont-Ferrand. An evolution of the 4G standard, Ultra-High-Speed mobile (also known as 4G Triple Carrier Aggregation or 4G++) delivers, through the aggregation of three 4G frequency bands (LTE 800MHz, LTE 2600MHz and LTE 1800MHz), maximum theoretical speeds three times higher than standard 4G. Users enjoy unmatched speeds and browsing comfort on the move.
(1)Number of eligible households with fibre-optic or coaxial terminals, as applicable.8.1 million eligible connections in March 2016.
(2)Arcep's summary on the quality of access to fixed-line services: www.arcep.fr/uploads/tx_gspublication/QoS-acces-services-fixes-synth-avril2016.pdf
(3)FTTB: Fiber-To-The-Building, also called FTTLA in this survey.
(4)The Observatoire 2G/3G/4G, carried out by the Agence Nationale des Fréquences (National Frequencies Agency) may be accessed here:www.anfr.fr/gestion-des-frequences-sites/lobservatoire-2g-3g-4g/actualites/actualite/actualites/lobservatoire-anfr-3/#menu2
4G+ and Ultra-High-Speed mobile are available at no extra cost to SFR customers with 4G subscriptions and compatible terminals.
Eligibility for fiber, 4G/4G+ coverage are available on sfr.fr.
Michel Combes, Chairman and CEO of SFR Group says: "Every month, through the publication of our fiber and 4G/4G+ deployments, we provide an overview of the concrete results achieved thanks to the commitment of our SFR workforce and the considerable investments we've made in our networks. This month, especially, SFR has hit a new record and, for the third consecutive quarter, has confirmed its position as leader with regard to commissioning new 4G sites."
Fiber – June 2016 
The 13 new municipalities covered by SFR's fiber network in June 2016:
Cébazat, Châteaufort, Courrières, Hénin-Beaumont, Molsheim, Montigny-en-Gohelle, Noyon, Pontoise-lès-Noyon, Reichstett, Sequedin, Toussus-le-Noble, Varesnes and Wattignies.
The 34 municipalities where the fiber coverage has been extended in June 2016:
Annecy, Bastia, Bayonne, Bury, Caen, Cenon, Chalon-sur-Saône, Chambéry, Chambly, Cognac, Conflans-Sainte-Honorine, Coye-la-Forêt, Floirac, La Rochelle, Le Havre, Les Clayes-sous-Bois, Lyon, Marcq-en-Barœul, Marseille, Mouy, Nantes, Nice, Orléans, Orry-la-Ville, Paris, Rezé, Rouen, Saint-Barthélemy-d'Anjou, Saint-Étienne, Saint-Herblain, Tarbes, Toulouse, Tourcoing, Vélizy-Villacoublay. 
4G / 4G+ – June 2016
The new towns of more than 2,000 inhabitants covered by SFR's 4G network in June 2016:
Albias, Amélie-les-Bains-Palalda, Aytré, Belin-Beliet, Branges, Busigny, Caussade, Cayeux-sur-Mer, Courpière, Crespin, Escautpont, Fenain, Fresnes-sur-Escaut, Gimont, Hornaing, Jarnac, L'Houmeau, La Flèche, Louhans, Mamers, Marcheprime, Marolles-les-Braults, Montdidier, Montmorillon, Morcenx, Octeville-sur-Mer, Peschadoires, Pouillon, Précigné, Puilboreau, Quiévrechain, Rion-des-Landes, Roumazières-Loubert, Sablé-sur-Sarthe, Saint-Germain-du-Plain, Saint-Germain-du-Puch, Saint-Paul-lès-Dax, Saint-Rémy-lès-Chevreuse, Somain, Tartas, Thiers, Tournus, Varennes-le-Grand, Vayres, Ychoux. 
List of the new municipalities with 4G+ coverage in June 2016:
Couëron, Domène, Ezanville, Fresnes, Fresnes-sur-Escaut, Garges-lès-Gonesse, Hornaing, La Seyne-sur-Mer, Moisselles, Nesles-la-Vallée, Noisy-le-Sec, Plan-de-Cuques, Ponthévrard. 

Français