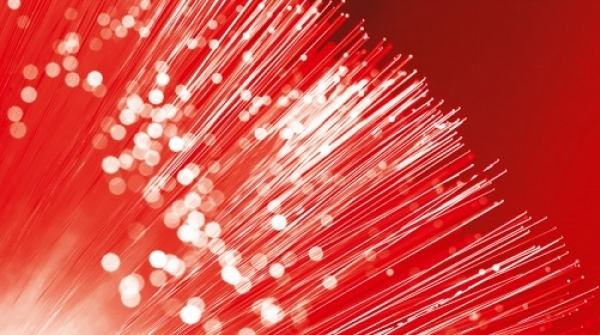 801 more municipalities covered by 4G and 287 by 4G+
4G+ up to 300 Mbit/s now available in Orleans and Mulhouse
78,000 new homes and businesses eligible for fiber connections(1) in 45 municipalities
With 3.6 million customer premises eligible for fiber(1) in the Paris Region, including 1.5 million in Paris proper, SFR still boasts the capital's leading fiber infrastructure(1)
801 more municipalities covered by 4G and 287 by 4G+
In February, SFR maintained its rapid pace of deployment, further extending its 4G/4G+ network. Once again, SFR remained the operator that activated the largest number of new 4G sites, according to the French National Frequencies Agency (ANFR). Over the month, 801 new municipalities – such as Digne-les-Bains and Tarnos – benefited from 4G coverage, while 287 discovered 4G+ (see lists at the end of this release).
This deployment momentum, enabled by the creation of a genuine production factory and backed by unpredented levels of investment (€2.3 billion in 2016), will continue in 2017 to reach the target of more than 90% of France's population covered by 4G at the end of the year.
4G+ up to 300 Mbit/s now available in Orleans and Mulhouse
Responding to customers' needs and practices, SFR is investing, innovating and providing them with increasingly powerful technologies. In 2016, SFR introduced 4G+ up to 300 Mbit/s, a technology that offers eligible customers theoretical maximum speeds up to three times higher than standard 4G. In February 2017, SFR extended its 4G+ up to 300 Mbit/s service to two new cities, Orleans and Mulhouse.
Currently, Brest, Clermont-Ferrand, Grenoble, Le Havre, Nancy, Nantes, Metz, Reims, Valenciennes and eleven cities of the Paris Region benefit from this technology (see list at the end of this release).
With a compatible terminal, the uses are accelerating considerably: a series of 10 episodes downloads in 2 minutes when it takes 6 minutes in 4G, 100 photos in 10 seconds for 30 in 4G.

In addition, 4G+ up to 300 Mbit/s enables all SFR customers, businesses and consumers alike, with 4G terminals in covered areas, to benefit from an increased average speed. Indeed, this technology, an evolution of 4G that aggregates three 4G frequency bands, makes it possible to increase the total capacity of the 4G network and thus the speeds everyone enjoys. With the arrival of 4G+ up to 300 Mbit/s, customers equipped with 4G naturally benefit from a significant improvement in quality of service and in browsing comfort.
Fiber: 78,000 new homes and businesses eligible in 45 municipalities
In February 2017, more than 78,000 new homes and business premises were made eligible for fiber connections in 45 municipalities across France. Ten of these are new to the world of fiber, such as Allauch, Fouquières-lès-Lens and Montigny-le-Bretonneux, while 35 benefited from extensions of their coverage, including Montgeron, Noyelles-Godault, Orleans and Ramonville-Saint-Agne (see lists at the end of this release).
SFR's fiber services are now available in nearly 1,400 French municipalities.
SFR is France's leading FTTB/FTTH provider with more than 9.3 million eligible connections(1) and – thanks to its massive investments – intends to stay ahead with its rollout plan to reach 11 million eligible connections in 2017
Michel Paulin, SFR's CEO, commented: "Last month, we demonstrated once again our full commitment to the rapid extension of our superfast broadband networks and to the constant improvement of consumers' and businesses' broadband experience. SFR considerably increased its 4G/4G+ coverage and remains the leading player in fiber in France and in the Paris Region. These results, which benefit first and foremost our customers, are the result of our massive investment and of our people's commitment and spirit of innovation, particularly the creation of a genuine fixed and mobile superfast broadband production factory."  
4G+ and 4G+ up to 300 Mbit/s are available at no extra cost to SFR customers with 4G subscriptions and compatible terminals. Eligibility for fiber, mobile coverage and the detailed content of the offerings are available on sfr.fr
 (1) fiber with coaxial or optical termination, according to eligibility.
APPENDIX
4G – February 2017
The new municipalities of more than 5,000 inhabitants covered by SFR's 4G network in February 2017:
Château-Arnoux-Saint-Auban, Digne-les-Bains, Manosque, Pontarlier, Valdahon, Tarnos, Cosne-Cours-sur-Loire, Bressuire, La Crèche, Nueil-les-Aubiers, Parthenay,  Thouars, Péronne, Loudun, Saint-Junien, Saint-Yrieix-la-Perche.
4G+  –  February 2017
The new municipalities of more than 5,000 inhabitants covered by SFR's 4G+ network in February 2017:
Calvi, Manosque, Gap, Aubenas, Privas, Le Teil, Valdahon, Cosne-Cours-sur-Loire, Nevers, Varennes-Vauzelles, Gonfreville-l'Orcher, Sainte-Adresse, Andrésy, Aubergenville, Bois-d'Arcy, Buc, Chambourcy, Les Clayes-sous-Bois, Gargenville, Jouy-en-Josas, Limay, Magny-les-Hameaux, Le Mesnil-le-Roi, Le Mesnil-Saint-Denis, Meulan-en-Yvelines, Orgeval Saint-Cyr-l'École, Saint-Rémy-lès-Chevreuse, Triel-sur-Seine, Verneuil-sur-Seine, Le Vésinet, Villennes-sur-Seine, Bressuire, Nueil-les-Aubiers, Parthenay, Saint-Maixent-l'École, Thouars, Châtellerault, Arpajo, Bondoufle, Boussy-Saint-Antoine, Breuillet, Bures-sur-Yvette, Chilly-Mazarin, Égly, Épinay-sous-Sénart, Épinay-sur-Orge, Grigny, Igny, Linas, Mennecy, Montlhéry, Palaiseau, Saint-Germain-lès-Arpajon, Saint-Germain-lès-Corbeil, Saint-Pierre-du-Perray, Saulx-les-Chartreux, Verrières-le-Buisson, Villabé, Wissous, Les Ulis, Bourg-la-Reine, Le Plessis-Robinson, Ville-d'Avray, Gournay-sur-Marne, Limeil-Brévannes, Arnouville, Éragny, Jouy-le-Moutier, Montmorency.
4G+ up to 300 Mbit/s – February 2017
Full list of municipalities covered by 4G+ up to 300 Mbit/s:
Brest, Grenoble, Nantes, Orléans, Reims, Nancy, Metz, Valenciennes, Clermont-Ferrand, Mulhouse, Le Havre, Sartrouville, Palaiseau, Asnières-sur-Seine, Boulogne, Clichy, Issy-les-Moulineaux, Montrouge, Suresnes, Aubervilliers, Montreuil, Vitry-sur-Seine.
 Fiber – February 2017
New municipalities covered by SFR's fiber network in February 2017:
Allauch, Mévoisins, Bazicourt, Berthecourt, Chevrières, Ève, Grandfresnoy, Sacy-le-Petit, Fouquières-lès-Lens, Montigny-le-Bretonneux.
Municipalities where the fiber coverage was extended in February 2017:
Nice, Aix-en-Provence, Marignane, Marseille, La Rochelle, Chenôve, Dijon, Besançon, Évreux, Gallardon, Vernouillet, Nîmes, Ramonville-Saint-Agne, Toulouse, Bordeaux, Saint-Cyr-sur-Loire, Orléans, Lorient, Vannes, Bresles, Lamorlaye, Billy-Montigny, Fouquières-lès-Lens, Noyelles-Godault, Le Portel, Villefranche-sur-Saône, Villeurbanne, Meyzieu, Paris, Conflans-Sainte-Honorine, Mantes-la-Jolie, La Seyne-sur-Mer, Auxerre, Massy, Montgeron.

Français