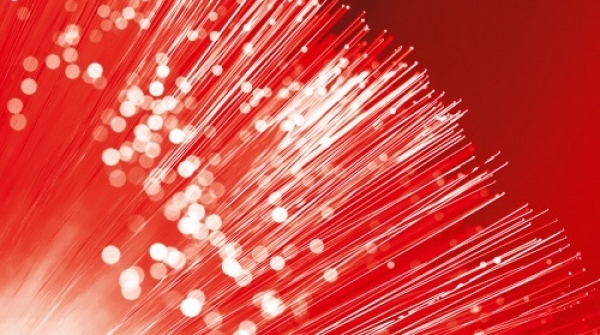 Altice-SFR announced it will deploy its FTTx network across France, without public subsidies, in line with President Macron's goal to "Fibrer la France" – i.e. give everyone access to the super-high speed fiber-based service. This decision led to the creation of fiber deployment specialist Altice Infrastructures and to Altice-SFR's pledge to cover 80% of the country with fiber by 2022 and 100% by 2025.
Following the inter-ministerial meeting of July 7, where the government asked telcos to make concrete proposals with no holds barred, Altice-SFR sent its proposal yesterday to the Prime Minister and other public authorities. It meets the goals set by the government by suggesting a new, entirely private investment model, without public subsidies.
In practice, the creation of Altice Infrastructures will enable the fiber network's deployment across the country. Works will begin in September 2017 and the first households will receive their FTTx service in the fall. Altice-SFR's proposal solves two issues currently faced by the central and local governments: the delays caused by the complexity and lack of efficiency of the current schemes, and the sharp increase in public spending highlighted by the French general accounting office (Cour des comptes).
This fully-financed subsidiary will roll out the network, which will be open to all other interested operators under the established conditions.
Bringing to bear its international experience with similar deployments in Portugal (100% of the country covered) and in the 21 US states where Altice operates, the company developed a unique approach to cost control and set up – like for the cellular network in France – a real production factory dedicated to end-to-end deployment. Altice also secured its supply of fiber and its deployment capability by absorbing a technical partner, Altice Technical Services.
Altice-SFR had already pledged to finance the rollout of superfast broadband back in 2015 and has invested more than €2 billion every year to deploy fixed and mobile superfast broadband. Already boasting almost 10 million eligible FTTx connections and the most extensive 4G coverage of the French landmass (according to telecom regulator ARCEP), Altice-SFR is stepping up its commitment. The company will make complementary proposals for mobile coverage, beyond its current pledge to cover 90% of the population with 4G in 2017 and 99% by end-2018.
Michel Paulin, SFR's CEO, said: "Faced with a system that has become obsolete, Altice-SFR is taking the initiative to extend its FTTx coverage across the whole of France, without public subsidies. This contribution to the government's plan for superfast broadband is a step change enabled by Altice's technical capabilities and commitment to finance superfast broadband networks in France and in all the countries where we operate. We'll begin to deploy in September, so we can meet the government's target without any additional subsidies."

Français