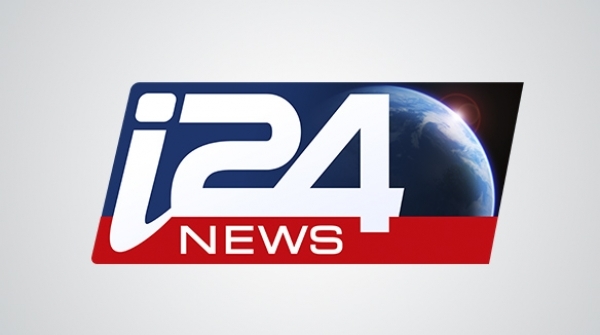 The Group is deploying its asset development strategy at international level as it prepares to launch its international channel i24 News in the United States.
i24 News has today announced the appointment of Claude Nahon as Executive Vice-President with responsibility for business development. Mr Nahon's appointment comes as the Group is preparing to launch its international news channel in the United States. 
Mr Nahon will be responsible for all revenue-generating activities for i24 News, particularly in France and the United States. One of his key tasks will be to ensure that the channel becomes a permanent feature of the international audiovisual landscape by optimising turnover from advertising and distribution across all the regions in which the channel is broadcast.Mr Nahon will work closely with all Altice group advertising sales divisions.
 "We are delighted to welcome Claude Nahon to the team. His international experience in the media industry will help us to position i24 News on our advertising markets around the world for the long term. Our French, English and Arabic-speaking teams are down on the ground 24/7, ensuring that i24 News becomes the leading media outlet for international news and the Middle East," said Frank Melloul, CEO of i24 News. 
In a statement, Mr Nahon said, "I am delighted to be joining i24 News at a strategic moment in its history and prior to its launch in the United States, a move that will offer its partners and advertisers a range of unique and powerful advertising opportunities in Europe, the United States and the Middle East. I am joining a channel that is growing rapidly and has made a name for itself thanks to the quality of its teams, its entrepreneurial spirit and the rigour with which it handles information." 
About Claude Nahon
Claude Nahon had previously been President of Mood Media International since 2014. He joined the corporation in 2009 as Managing Director for France and South Europe before becoming President of Mood Media Europe in 2011. Prior to Mood, Mr Nahon worked for Bertelsmann group and its French television subsidiary M6, where he founded M6 Publicité Digital in 2007. Before joining M6, he worked at Viacom group and its subsidiary MTV France from 2000, where he served as Vice-President and founded MTV Publicité (now Viacom International Media Networks Advertising). Mr Nahon began his career at NRJ group as an Account Executive at NRJ Régies.  He is a graduate of the Institut Supérieur de Gestion (ISG Business School) in Paris.
About i24 News 
Founded in July 2013, i24 News is an international news channel broadcast in French, English and Arabic. The i24 News editorial team is made up of more than 150 journalists from 35 different countries. Dialogue, debate and pluralism are central to the channel's identity.  i24 News is now broadcast in nearly a billion homes in Europe, Asia, Africa and the Middle East. It can also be accessed worldwide online via the website www.i24news.tv and its app for tablets and smartphones.

Français